is an Eco Farm project.It is located in Rajpura town of district Patiala, Punjab. From Delhi, Rajpura is straight four hours' drive by car or train or bus.
Badrikashram is however not just another Eco Farm project. The project is based on the principles of Varnasrama. By Varnasrama we do not mean the old caste system that exploits the under privileged and favors the Brahmins. Real Varnasrama, which we are intending to build, means creating communities that provide equal opportunities to all. Equal opportunities to do their best according to their innate qualities and natural instincts.
However, harnessing the natural instincts of people require training. Badrikashram provides a scientific system of training to bring the best out of every person. Not just physically, but also morally and spiritually.
When people are at their best, they are naturally happy. They have a sense of accomplishment which makes them satisfied. And when people are satisfied and happy, they spontaneously co-operate and help each other. Badrikashram thus offers a practical program to manage the society without the need of elaborate theories and artificial system of communism, capitalism, socialism.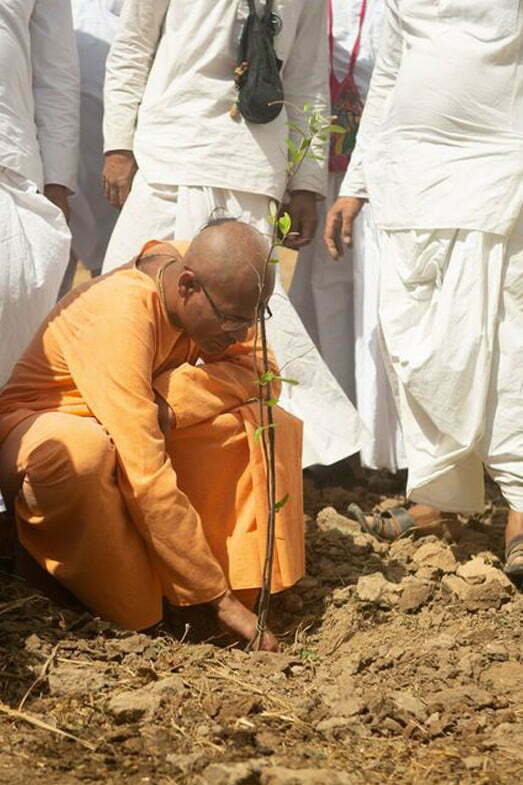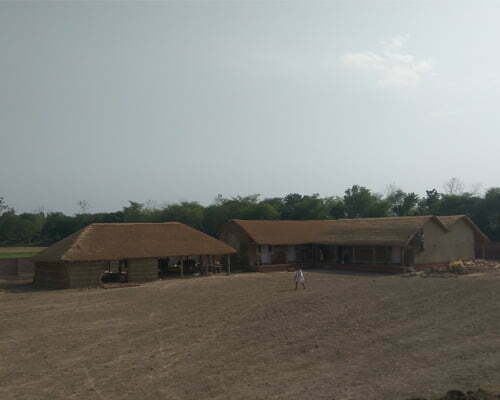 To aid training people, Badrikashram focuses on Simple Living and High Thinking. Living on eco farms, away from the chaos and the passion of the city life, with nature, land and cows, offers a simple living. And simple living in turn gives time to think. Think about the meaning of life and God. But thinking requires education.
For systematic education into higher thinking, the project is starting a Vedic Institute that offers various educational courses. The courses will cover wide variety of subjects like Sanskrit, Dharma, Skills, Spirituality, Yoga etc that will inspire and cultivate higher thoughts and ideals.
Along with simple living and high thinking, people must be trained in perfect behavior and perfect conduct. In other words, Culture. Badrikashram will thus train people not only in diverse physical skills, but also in culture.
Richer the culture, higher the values. Badrikashram thus aims to produce not products but people. Not complex machines but pure hearted citizens with perfect moral values.
The project is inspired by the teachings of His Divine Grace A.C.Bhaktivedanta Swami Prabhupad, the founder Acharya of the Hare Krishna movement. And is blessed and guided by one of Swami's direct disciple, H.H.Bhakti Vikas Swami.
On the site, a team of professional doctors, teachers and architect, are running this project. Dr. Keshav Anand das, disciple of H.H. Bhakti Vikas Swami, is guiding that team. And many house holders are ready to shift and stay with us.
Please visit us. We are at your service. For any further inquiries please mail us: [email protected]